About OCT Theatre • Golden Mask Dynasty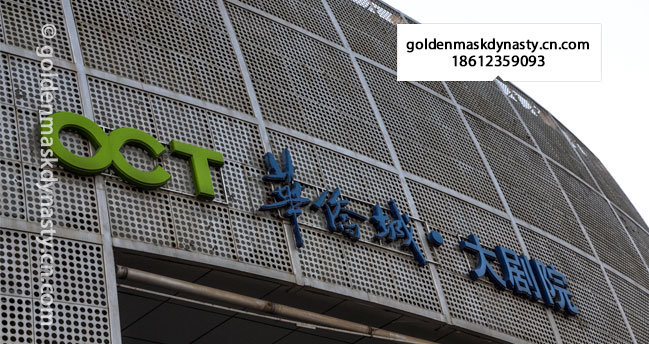 The Golden Mask Dynasty is a Chinese drama play founded by OCT together with the support of Chinese Town and Happy Valley. The OCT Theatre building was built solely for the performance, with a total investments of approximately 30 million dollars. Many famous Chinese playwrights, designers have contributed in creating the play. The stage mechanics are top of the art, with a rotating stage as well as features that turn it into a water world. Without a doubt, some of the most advanged stage technology is being used here.
The acclaimed director Lin Shusen is in charge of the play. He also invited famous composers such as Liu Gangbao and Li Gangsang to compose the music with joint efforts. The beautiful theme song was created together with the vocalist Tang Jing Sang, known as "Love for the Golden Mask Dynasty".
---
The show took it's turn when the director visited the archaeological site of the Sanxing Dui in 2003, known as "Three Stars Mound". He was instantly captivated by the masks and bronze heads at the museum, which lead to the inspiration of creating the show the following year.